Teaguer's Tump Tours
Local history, legends and lore! Learn about our heritage, our industries long gone and our colorful characters. Tours are led by a multi-generational Teaguer. Ride in the comfort of a passenger van. You will have opportunities to ask plenty of questions. See places you've never been and learn about events that you never knew.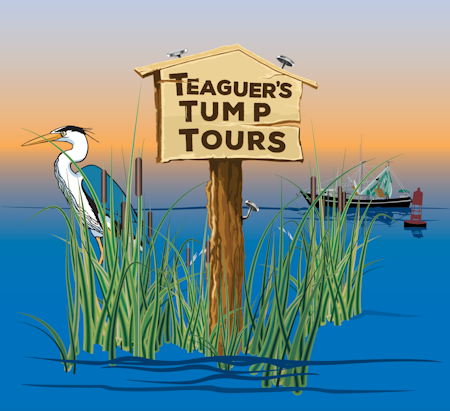 Daily land tours Monday through Saturday:
10:00 til 12:00pm OR 1:00pm til 2:00pm
$25 per person/$15 for kids 12 and under.
Reservations required 24hrs in advance.
For reservations call 757-894-3285 or email us at beachbaby1103@msn.com
Pick up in Parking lot behind Village Mall on Main Street all the way to the back.
All major credit cards accepted.
Follow us on Facebook.